Hi there 👋 I'm Daniel, but my friends call me DZ.
Most importantly, here are a few photos of me on fake sales calls.
Photos taken by my friend Luke Beard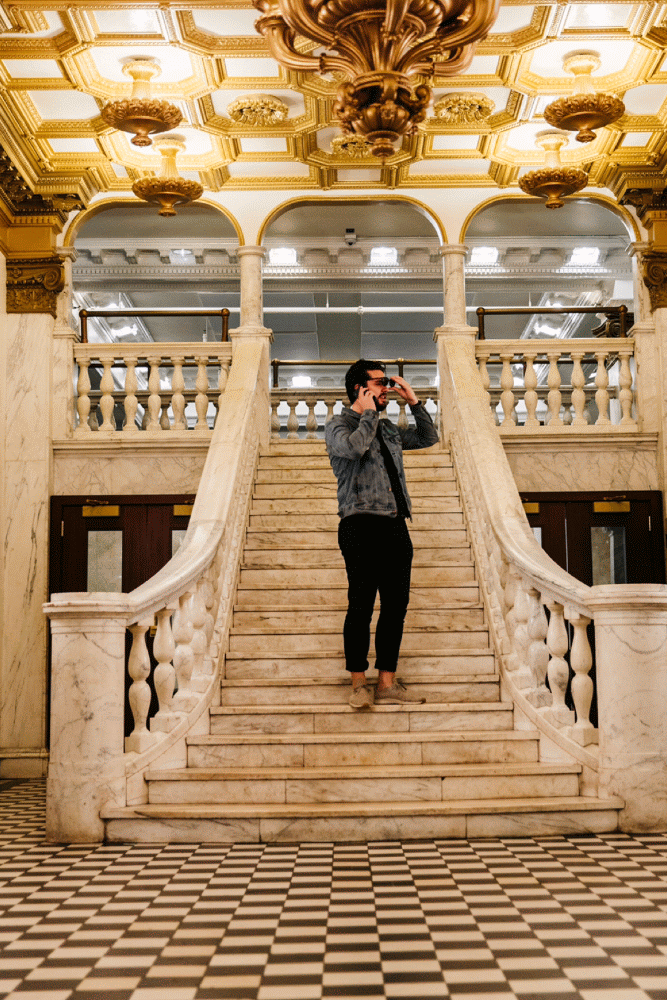 Most days I spend my time exploring new software projects and writing. Right now, my focus is on building Arrows.to and working with clients via my studio No Small Things.
In the past I helped make Housecraft (sold) and Shortwave (hibernating) with some wonderful friends.
---
Before that, I did work for ngrok, OneShot, Jewelbots, RunKit, SilviaTerra, and others. Earlier in life I worked for Twilio as a product manager and Coudal Partners on Field Notes.
Otherwise, I have a long list of failures. My personal failed products are 😭 Mocky (a magic window into your team's Dropbox), 😢 Driftless (your friends' best Amazon purchases; later a spending tracker), 😞 The Shakedown (shake your phone, get points, be happy), 😩 Hermes (helping designers & developers find jobs in Chicago), and 😑 Colorplane (a color picker for humans).
---
Some of my writing...